Share your favorite reviews automatically
Posted on
May 11 2017 by Cesare Rocchi
I am stoked to announce a new feature: automatically share your favorite reviews on Twitter!
With Podrover you can already bookmark your preferred reviews.
Tip: when you are not motivated to record a new episode scroll through the list of your favorite reviews. It'll cheer you up :)
Now you can do even more with your bookmarks. You can program Podrover to automatically share the reviews you have bookmarked. Social media marketing on autopilot!
At the moment you can choose one day of the week and Podrover will post on Twitter one review, randomly picked from your bookmarks. Like this.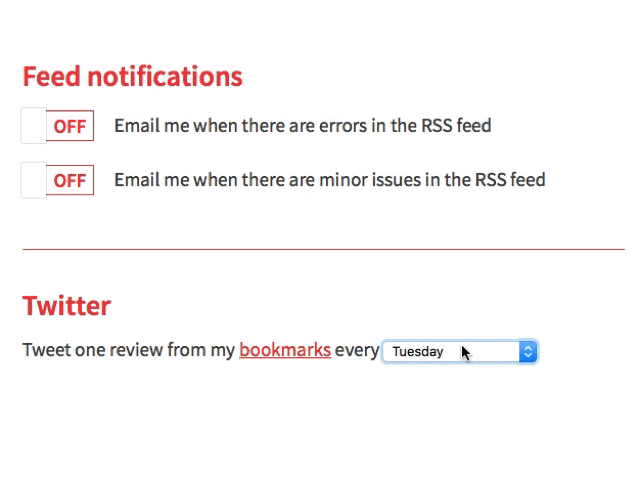 More integrations and options are on the way. Get in touch with your suggestions.
Enjoy!
Podrover collects your podcast reviews automatically from Apple Podcasts, Podchaser and Stitcher. It sends you notifications of new reviews and auto-shares your preferred reviews on social media.
Sign up here