Introducing Bookmarks
Posted on
Apr 06 2017 by Cesare Rocchi
Now you can bookmark a review on Podrover.
This feature is in preparation of two new features that will be available soon:
a widget to display reviews taken only from the pool of your bookmarks
automated social media sharing, using only reviews that you have bookmarked

In the meantime, you can start bookmarking :)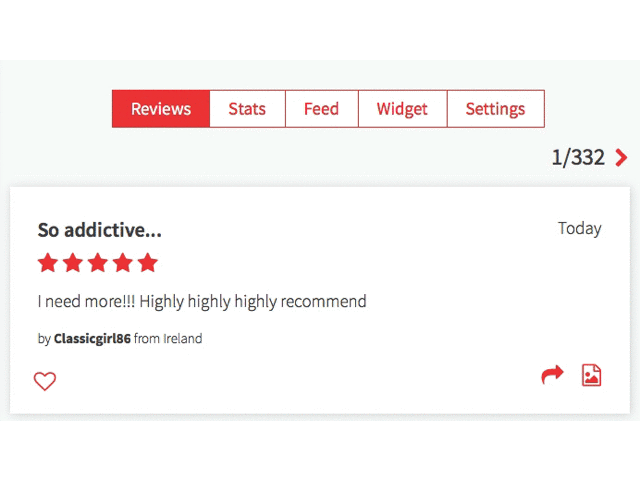 Enjoy!
P.S. Did you have a chance to check out Podrover for iPhone? What do you think?
Podrover collects your podcast reviews automatically from Apple Podcasts, Podchaser and Stitcher. It sends you notifications of new reviews and auto-shares your preferred reviews on social media.
Sign up here