Meet Maurice Cherry
Posted on
Nov 01 2017 by Cesare Rocchi
Meet the Podcaster is a series where I chat with great hosts to get insights on how they run their podcasts. Today there's Maurice Cherry with us. He's the host of Revision Path. Enjoy!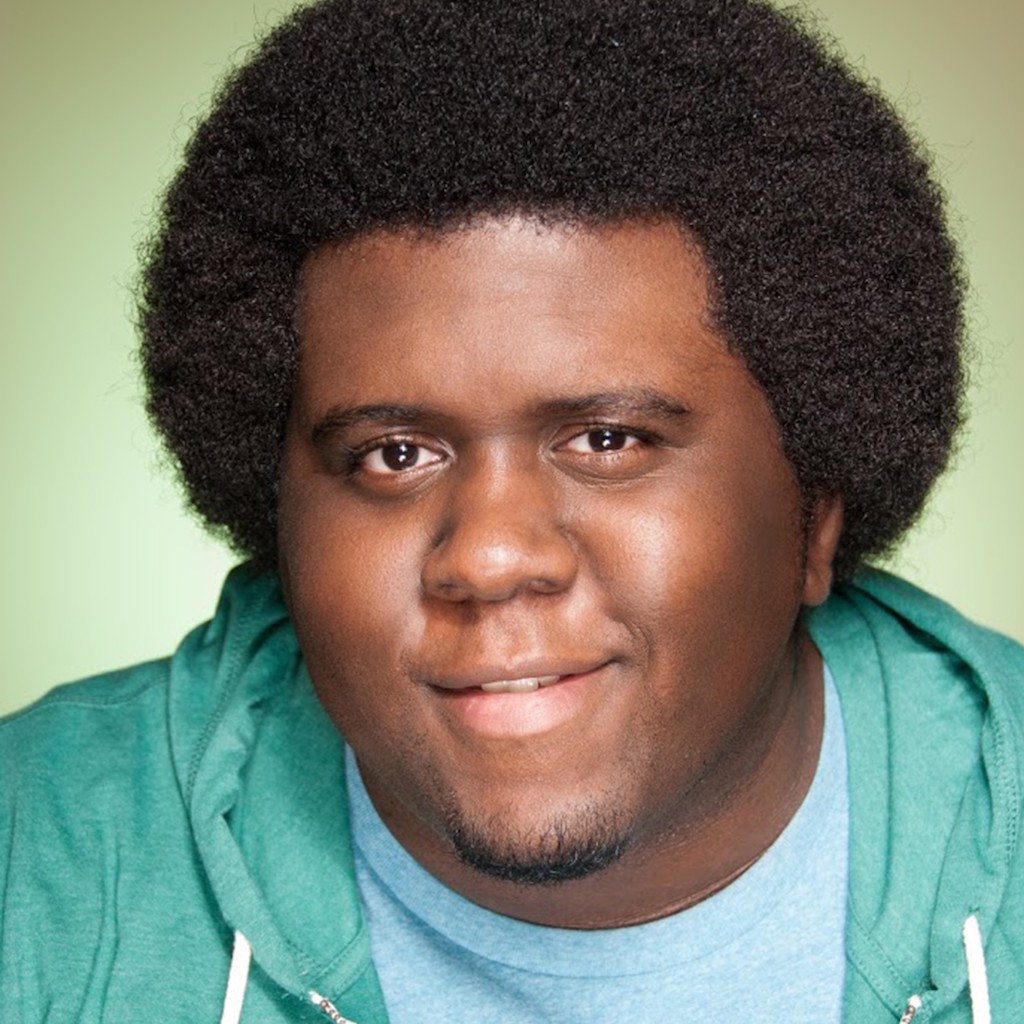 Who are you?
My name is Maurice Cherry, and I'm the founder, host, and editor-in-chief of Revision Path, an award-winning showcase for Black designers and creatives worldwide. I am also the principal and creative director at Lunch, a multidisciplinary creative studio I founded nine years ago.
You both blog and podcast. How does one influence the other? Which medium do you pick to express an idea that you (proverbially) had "under the shower"? Mic or keyboard?
That's a good question! I definitely have podcast guests which inspire topics worth blogging about, and I often blog about topics which attract certain podcast guests. Also, I'm able to be a little more flexible and timely with blog posts than I am with podcast episodes, so it's a good way to offer more coverage and fill in gaps between episodes. I prefer blogging for my "under the shower" thoughts since I plan out podcast episodes weeks in advance.
You are invited to speak at a conference. You can choose the topic. Pick one: design, technology, podcasting, entrepreneurship, or tea.
Tea. I've already spoken at conferences about the other three topics. Let's switch it up!
Why did you start podcasting?
I started podcasting because I didn't hear my voice and my experiences out there in the world. When I started podcasting in 2005, I didn't hear anything from the perspective of a young Black professional in the South so I just started recording myself and sharing it with my friends. And they loved it! Ever since then, I've just started creating my shows and created shows for clients. It has been a great way to not only get my own thoughts out there, but also to talk to others and share their knowledge and experiences.
What's the best advice you received before starting podcasting?
Done is better than perfect. You can always refine and polish your process or your show once it's out there in the world, but the important thing is that you actually get it out there first. Don't stop at Step 1.
When you retire, which podcast would you like to host?
I wouldn't want to host someone else's podcast! I have always had a personal connection to every podcast I've created, and I feel like sitting in the driver's seat of someone else's show would be a bit awkward.
You want to produce an episode of This American Life. Write your pitch (via email. Include the subject!)
I have never heard an episode of This American Life. Does that make me a bad podcaster?
What's the gear you use to produce your podcast?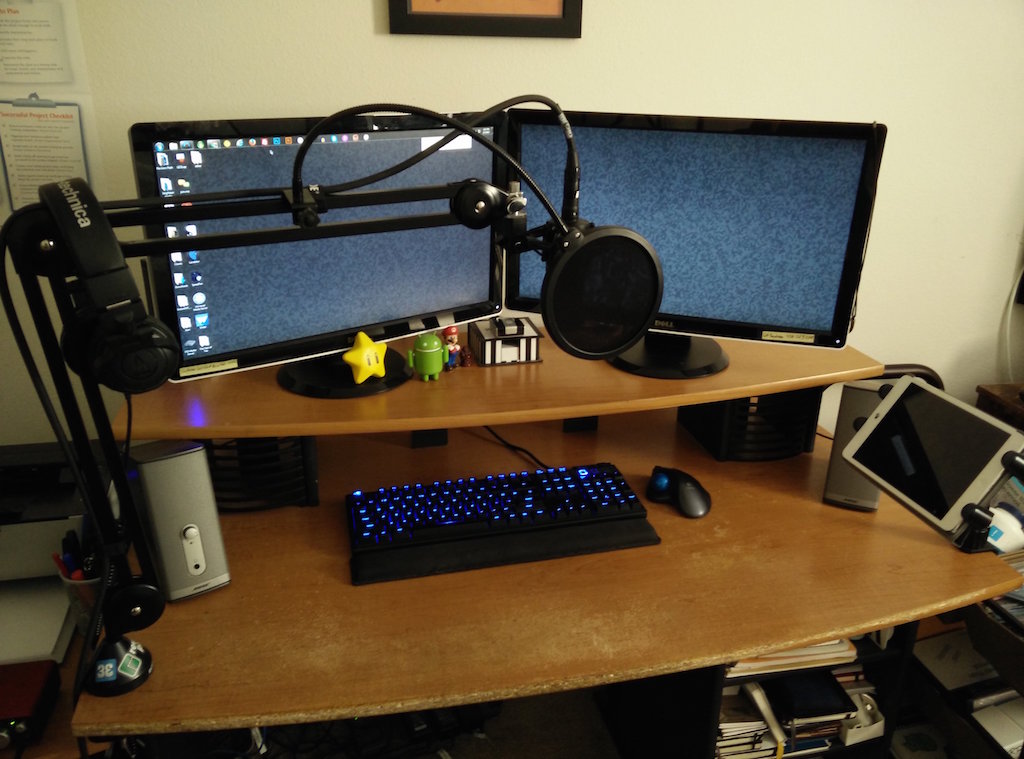 I have two setups: one for my studio and one for remote interviews. My studio setup is pretty lean. I have an AudioTechnica AT2020 mounted on a Rode Podcaster boom arm which is connected to my desk. That microphone is connected to a Focusrite Scarlett 2i2 (2nd gen) which is then connected to my computer via USB. I do all my studio interviews over Skype, and I record both sides of the conversation using MP3 Skype Recorder with Audacity recording my audio as a backup. For my mobile setup, I have two AudioTechnica ATR2100 microphones which are connected to a TASCAM DR-40, along with a pair of Audio-Technica ATH-Pro500MK2 headphones. I store all of this in a portable hardshell equipment case, and I also have two Samson microphone tripods which I carry in a Neewer tripod bag. On the software end, my editor uses Adobe Audition, and I finish production using Audacity and Auphonic.
What's your favorite tool for podcasting, the one you can't live without?
The Focusrite Scarlett 2i2 has really upped my podcasting game, so I have to say that's an integral part of my studio setup. For my portable setup, it would have to be my TASCAM DR-40. It's an inexpensive portable recorder that can easily fit in your bag and gets the job done.
What are the ingredients of a great podcast?
Preparation, good audio quality, and length. Preparation is important because as the listener, I don't want to feel like you just pressed record, started talking, and didn't have a game plan. Audio quality is important because it's a podcast. Thanks to the ubiquity of big media brands with their own podcasts, listeners are expecting podcasts to sound clear and noise-free. And yes...length is important. I don't think there is an ideal length for a podcast, but there are a lot of podcasts I listen to which could benefit from editing.
You have to spend 48 hours on a desert island. You can bring with you all the episodes of one podcast. Which one do you bring?
Latino USA. Maria Hinojosa and her crew are creating something special every week, and it's definitely worth listening to in this society and political climate. They touch on everything from music to culture to politics to food. And the show is impeccably produced. It's a really great podcast.
Your podcasts have plenty of reviews in many countries. What's your secret?
Revision Path focuses on talking to Black creatives all around the world, so I'm glad to hear reviews from people in other countries. Right now, according to my audio host, our biggest listening audience is originating from Japan! I think when you have good content, it will find its audience.
Any advice you want to give to podcasters that are just getting started?
Spend some time creating the concept of your ideal listener. Invest in some quality gear. Realize that while your show does not have to be perfect, it should be perfect for your ideal listener. Network with other podcasters in your show's genre. Don't be scared of marketing your podcast! And have fun!
Podrover collects your podcast reviews automatically from Apple Podcasts, Podchaser and Stitcher. It sends you notifications of new reviews and auto-shares your preferred reviews on social media.
Sign up here