Meet Craig Hewitt
Posted on
Oct 25 2017 by Cesare Rocchi
Every two weeks I chat with great hosts to get insights on how they run their shows. It's a series called Meet the Podcaster. Today there's Craig Hewitt, host of Rogue Startups and entrepreneur behind Seriously Simple Podcasting. Enjoy!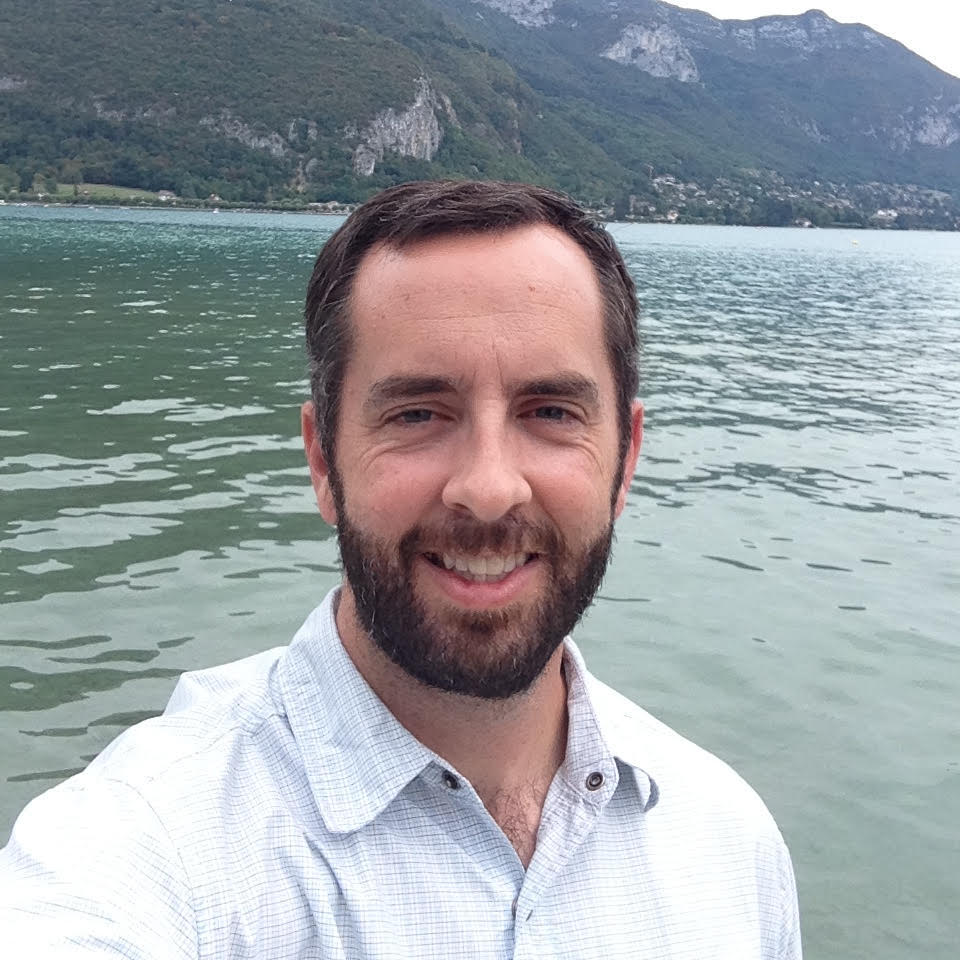 Who are you?
My name is Craig Hewitt. I'm the owner of two businesses in the podcasting space. I am the founder of PodcastMotor, a productized service business that helps podcasters more easily create their shows by handling ALL of the backend audio editing, show note writing, transcription, and publishing of their shows. I'm also the owner of Seriously Simple Podcasting, which is a suite of products to help WordPress users create and manage their podcasts in WordPress including a free WordPress plugin, stats, and an integrated podcast hosting platform.
You build products with a remote team. What are the challenges of running one?
The biggest challenge with managing a remote team is communicating the larger vision and spirit of the organization to the team when they're not all located in the same place. This is a hidden benefit too because it makes me as the business owner to be more specific with my vision, mission, and goals because I need to clearly communicate those with our team in a really concise way.
Let's say that today you sell all your current products and tomorrow you can start fresh. What product do you build? Why?
I love the podcasting space because it is really dynamic and growing quickly right now. In the next 5 years there will be a lot of big changes in the industry, all for the good. One thing I would do differently if I was starting fresh would be to get into something like podcast hosting more quickly. Last year we dabbled in a few WordPress products like a player and a theme, and they didn't perform as well as I'd wished. If I was starting over I would get right into hosting which is one of those things that all podcasters need and is really essential to their show.
You recently moved from the US to France. What's the toughest change that you didn't expect?
France has been a wonderful place to live for the past year. The people, culture, language, and of course the food are all incredible. One of the biggest challenges has been really understanding, at a root level, some of the cultural differences. Not just the fact that, for instance, almost all stores and restaurants in France are closed on Sundays, but why. When you find out that culturally the French want to take Sunday as a day for family, to enjoy time outside, and to take a dedicated break from consumerism, then it really makes sense. Only after being in the culture for a while can you really understand that.
Why did you start podcasting?
I started podcasting because I listened to some great shows, like Smart Passive Income by Pat Flynn, and wanted to be able to contribute a bit of what I knew, and was learning, back to the podcasting world.
Since then it's obviously been big in the growth and success of both of my businesses, and wouldn't be where I am now without it.
What's the best advice you received before starting podcasting?
A lot of people said to keep it simple when you're starting. Even now at PodcastMotor we get a lot of questions about how to get started, what gear you need, where to host your media files, etc. In podcasting there's always a million ways to do anything, and so I loved the concept of just keeping something simple and getting started. From there you can iterate on what's working and learn the real lessons of podcasting.
When you retire, which podcast would you like to host?
I don't know that I'll ever truly 'retire' because I already feel like I have the 'job' of my dreams. I'm in control of my own time and am location independent. What more do you want?
Same with my podcast, Rogue Startups, my co-host Dave Rodenbaugh and I talk about our lives and our businesses, which are both really fun to talk about and for both of us really dynamic. Wouldn't change a thing.
You have to spend 48 hours on a desert island. You can bring with you all the episodes of one podcast. Which one do you bring?
One of the first podcasts I started listening to was Startups For The Rest of Us by Mike Taber and Rob Walling. To this day it is one of the podcasts that I never miss an episode of and has done so much for my knowledge, experience, networking, and success in my business life. I can't thank those guys enough for the knowledge they've shared through the podcast, their online communities, and their conferences. It's a must-listen-to for anyone looking to get into online business, particularly if you're into the software world.
What's the gear you use to produce your podcast?
The team at PodcastMotor produces all of my podcast episodes. Just drop the raw file in my Dropbox folder and off they go. Audio editing, show note writing, transcription, and posting it to my website/media host. There's literally zero involvement after I record the episode.
What's your favorite tool for podcasting, the one you can't live without?
I'm a bit old-school maybe and simple, but I still use an Audio Technica ATR2100 mic, and it's great. It's really mobile, which is great for me because I travel a lot, has great sound, and is really forgiving. The last part is probably my favorite because in my home office I have a great recording environment, but when I travel it's not always perfect. The ATR2100 is really forgiving against background noise, echo, and all the things that overly sensitive mics pick up.
What are the ingredients of a great podcast?
A great story and a dynamic host. People want to tune in to your show to be Educated, Inspired, or Entertained. If you can do any of those 3 (and preferable 2 or all 3 of them) then you've really got something.
Your podcasts have plenty of reviews in many countries. What's your secret?
We follow what I think is a pretty typical Call To Action both on the show itself and in our show notes every week. And a heart-felt request for listeners to go leave a review for your show is a fantastic way to earn those reviews. If you're providing good content it should be a no brainer for them.
Any advice you want to give to podcasters that are just getting started?
Mentioned this before, but keeping it simple to get started is key. At PodcastMotor we've seen far too many people over complicate things and it prevents them from getting started and from keeping their show going. Just find the simplest way that works for you and stick with it for 20 episodes or so. From there you can start experimenting with better gear, more complex shows, etc., but at first simple is your best friend.
Podrover collects your podcast reviews automatically from Apple Podcasts, Podchaser and Stitcher. It sends you notifications of new reviews and auto-shares your preferred reviews on social media.
Sign up here