Meet Emilio Cano
Posted on
Jul 30 2017 by Cesare Rocchi
Today there's a new section in this blog. It's called Meet the Podcaster. I chat with great hosts to get insights on how they run their shows. The first guest is Emilio Cano. Enjoy!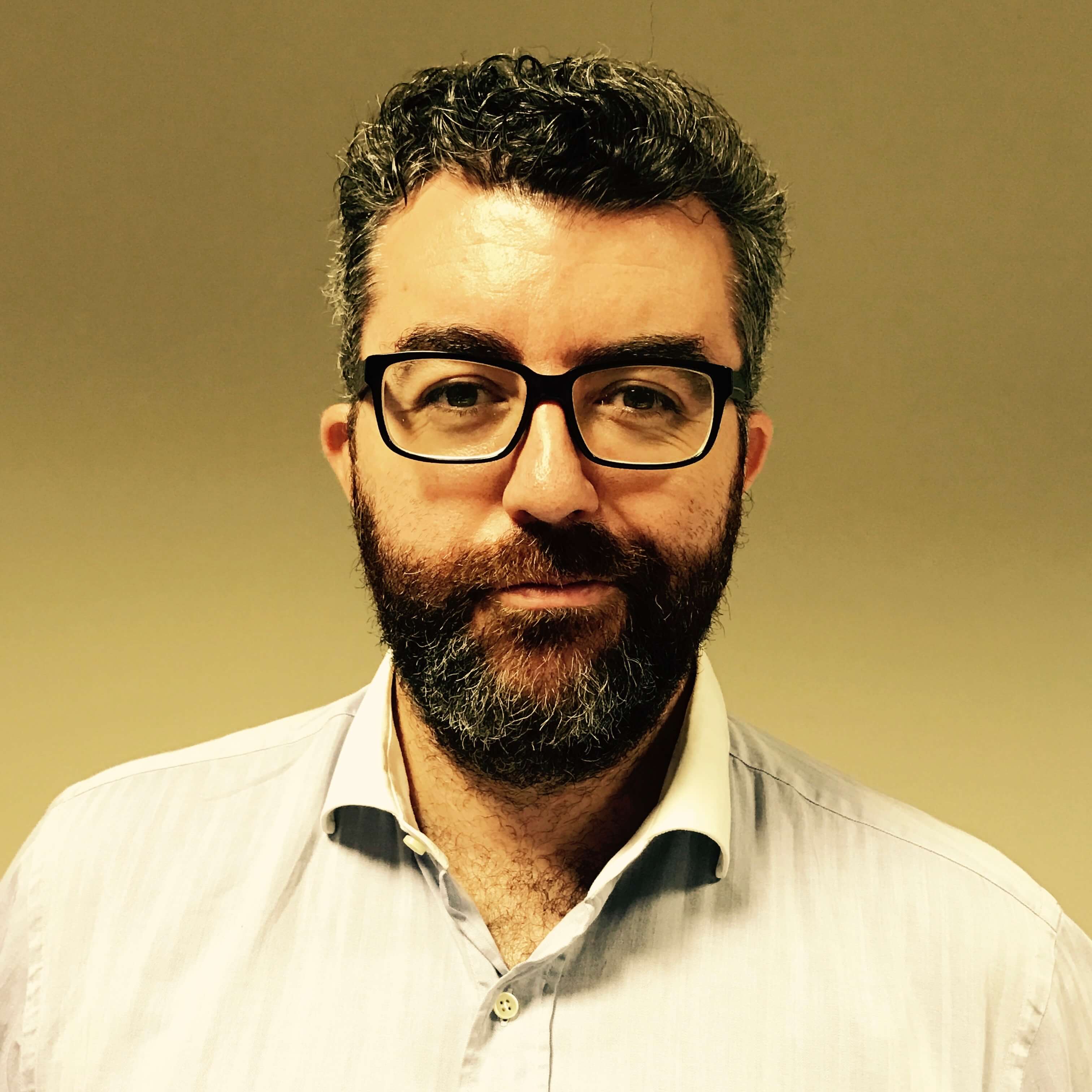 Who are you?
I'm Emilio Cano aka Emilcar. I'm Spanish and I'm the founder of the podcast network Emilcar FM.
What drew you into podcasting?
The need of sharing my thoughts and experience in technology with people around the world. In 2005 I bought my first iPod and it opened my mind to a whole new world called podcasting. But I need to say that my first podcast, started in 2006, was not about tech. It was about Renaissance and Baroque music.
Is EmilcarFM your full-time job?
Unfortunately, at the moment it's very difficult to be a full-time podcaster in Spain, but I'm trying my best! I work as an accountant in the town hall. I have learned from my North American colleagues that you can earn money from ads in podcasting but Spanish advertisers prefer not to risk money in a new and not very popular media. I know that ads in podcasts is not about big audiences but about influence, but unfortunately Spanish advertisers and agencies don't understand it yet.
Why are you running a network? Wouldn't one podcast be enough?
Oh yes, of course one podcast is enough. Sometimes I remember when Dan Benjamin was beta testing his podcasting platform Fireside. He sent a poll in a newsletter asking how many shows we had. One of the answers was along the lines of: "I'm running a network and I wish I did not". Running a network is hard because you always feel you are not paying enough attention to all the shows. But it's very rewarding to see my home page and look at all those wonderful shows published under my brand.
What's the gear you use to produce your podcasts?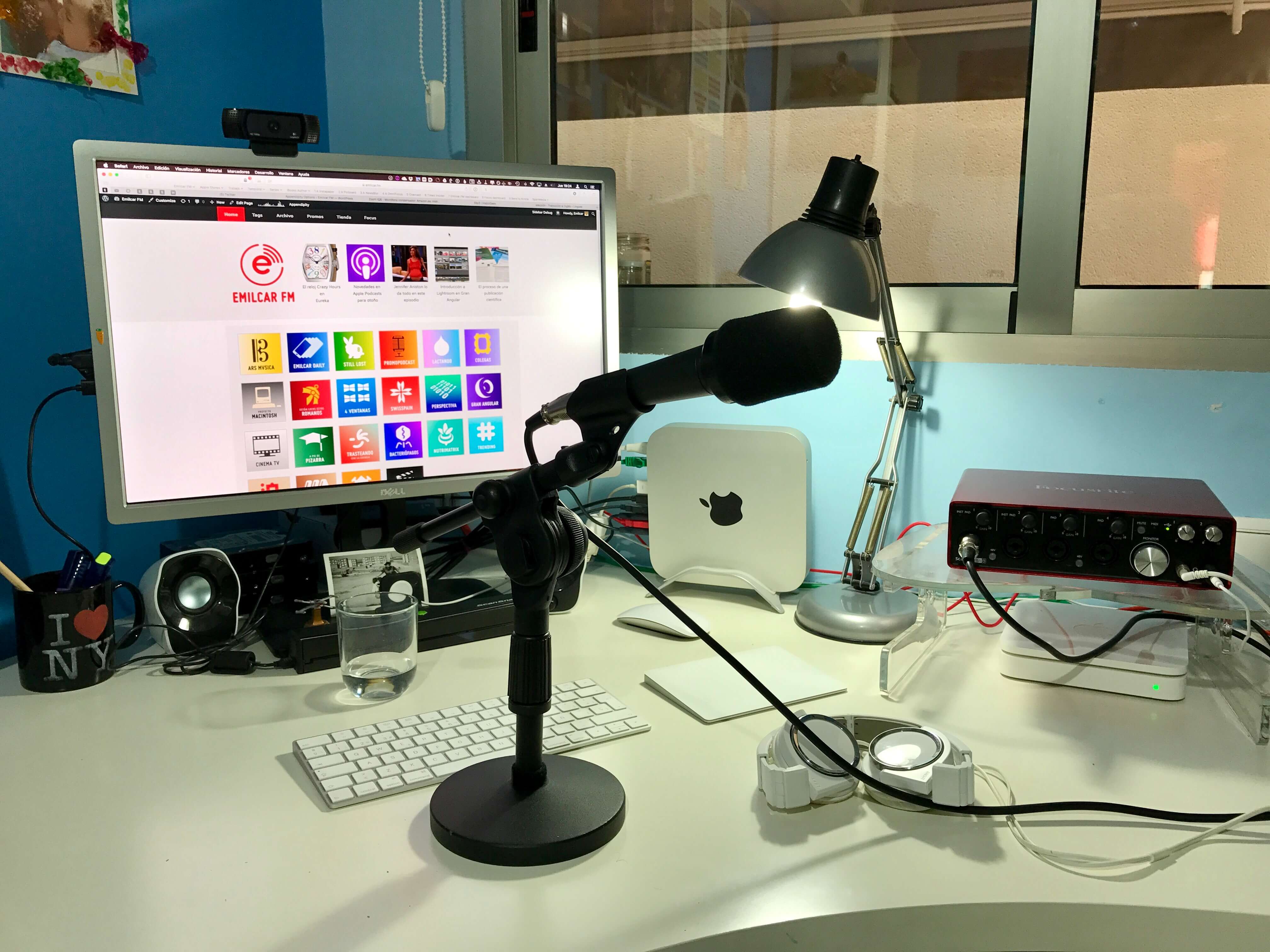 When I'm recording my daily podcast I use my iPhone 7 Plus with the app BossJock Studio and a Zoom IQ6 microphone. In my house I have a Mac Mini with Hindenburg Pro, connected to a Focusrite Scarlett 18i8 and with a Shure SM57. I also have a bunch of Behringer mics for recording group podcasts like Lactando or Están locos estos romanos.
What's your favorite tool for podcasting, the one you can't live without?
Podrover, of course, with Spreaker, FeedPress and Zencastr, composing the Poker of the podcasting tools. Those tools that provide you a lot of extra information are specially useful if you are leading a podcast network. For example, all our podcasts use Zencastr when they have an interview. Also, we have connected Podrover reviews to a channel in our Slack group. Needless to say it's the most popular channel :-D
What are the ingredients of a great podcast?
Passion. Maybe you are not a great specialist in your topic, but if you have passion you will pass it to your audience. Besides passion you need a good sound quality, because we are in 2017 and not in 2007. And finally, you need a schedule. Choose whatever you want (daily, weekly, monthly) but be sure to stick to the commitment you made.
You have to spend 48 hours on a desert island. You can bring with you all the episodes of one podcast. Which one do you bring?
Of course I would say one the awesome podcasts in Emilcar FM, but in addition I'd choose Hablo Geek a podcast in Spanish by Federico Hatoum for 5by5. In each episode Federico tackles one subject (mostly technology related) and makes it accessible to everyone. Federico is the only podcaster I know who is able to speak about adhesives for an hour without boring the audience.
Your podcasts have plenty of reviews in many countries. What's your secret?
I think that I am doing a great job with Emilcar Daily, talking directly to the heart and mind of my listeners. Some of them told me something like: "I feel like you are part of my family, because I already know your opinions and preferences. You share so many personal details that I feel we are very close to each other". A daily podcast is a very special way of podcasting and people are very grateful.
Any advice you want to give to podcasters that are just getting started?
If you are lucky, it's possible that you are going to run a podcast for many years so you need to feel comfortable and happy recording and editing your show. Choose wisely the topic, the length of your episodes and the frequency of your podcast. And commit to your choices. Your audience will appreciate it.
Podrover collects your podcast reviews automatically from Apple Podcasts, Podchaser and Stitcher. It sends you notifications of new reviews and auto-shares your preferred reviews on social media.
Sign up here