Embed podcast reviews in your web pages
Posted on
Nov 17 2016 by Cesare Rocchi
I am very excited to announce you the Podrover widget.
Now you can embed the latest reviews of your podcast right in your web pages!
It's very easy. From the Widget tab: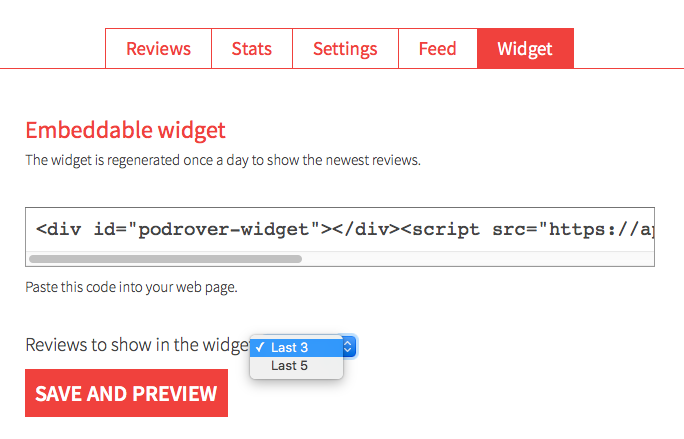 select how many reviews you like to be included
click Save and Preview
copy the code and paste it in your web page
It's that simple :)
The content of the widget is regenerated every day automatically, so it will always show the latest reviews. But there's no need to change the code in your webpage. Once you have set it, you are done.
All the plans include this new feature, at no extra charge :)
Some podcasters are already using it:
Daily Tech News Show
Revision Path

Enjoy!
Podrover collects your podcast reviews automatically from Apple Podcasts, Podchaser and Stitcher. It sends you notifications of new reviews and auto-shares your preferred reviews on social media.
Sign up here