Announcing RSS feed health check
Posted on
Oct 12 2016 by Cesare Rocchi
Podrover already pulls in your RSS feeds to display episodes along with reviews in graphs. While working on this I have noticed that some feeds generated errors or warnings.
So I thought, why not notifying these to you?
I am proud to announce that now you can receive email notifications when there are errors or minor issues in your RSS feeds. Notifications are off by default and you can activate them with a simple click.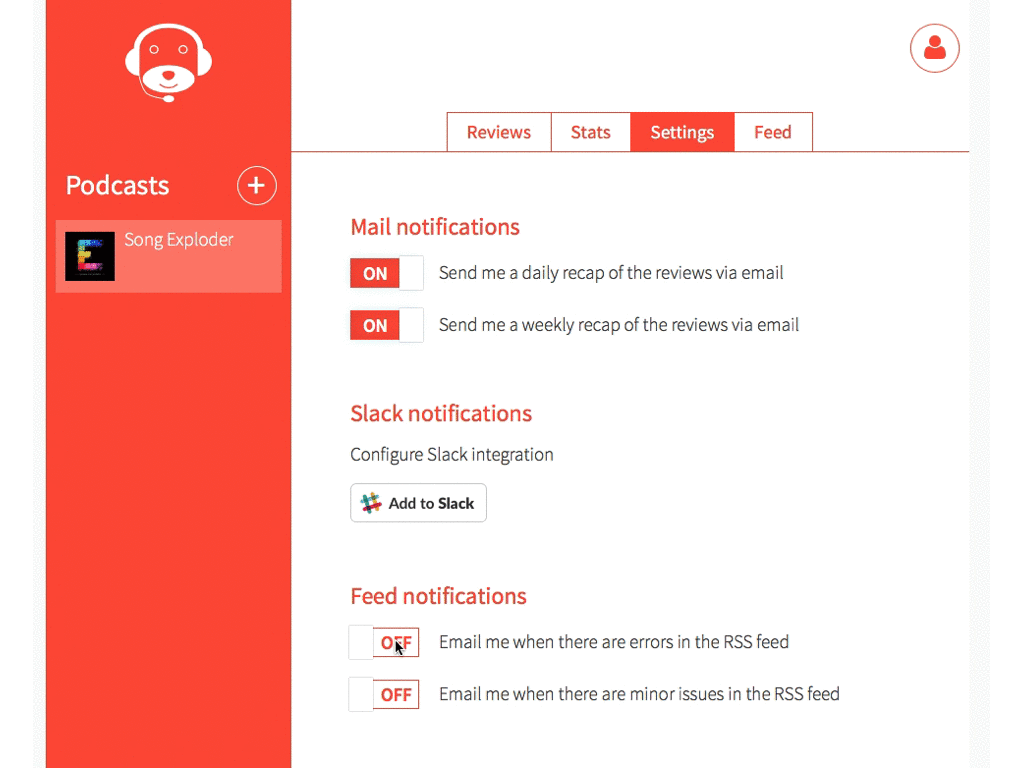 All the plans include this new feature, at no extra charge :)
Enjoy!
P.S. The results are taken from RSS Validator, a service that I built to validate podcast feeds. Feel free to use it when you tweak your feed.
Podrover collects your podcast reviews automatically from Apple Podcasts, Podchaser and Stitcher. It sends you notifications of new reviews and auto-shares your preferred reviews on social media.
Sign up here