Turn your Podcast Reviews into Images
Posted on
Mar 16 2016 by Cesare Rocchi
Now you can build cards with Podrover!!! A card is an image that includes the icon of your podcast and the text of a review. Like this one.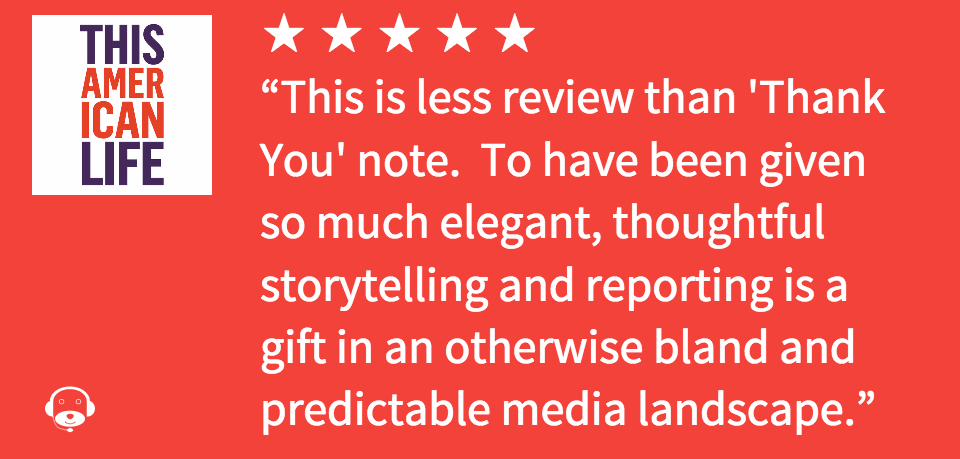 Podrover supports rectangular cards, ideal for Facebook/Twitter, and square ones, perfect for Instagram.
You can tweak both the font size and the layout as illustrated in this video.
Enjoy!
Podrover collects your podcast reviews automatically from Apple Podcasts, Podchaser and Stitcher. It sends you notifications of new reviews and auto-shares your preferred reviews on social media.
Sign up here